in partnership with


to bring sustainability to childen toys
REcycle
The fabrics
are supplied Hung YenKnitting & Dyeing Co.lt are selvedges, scraps, waste from production.
are
off different collections,
off different color palettes & design.
are water resistant,
make stains easier to be washed off and dried.
meet Oeko Tex 100 standard
The fillings
are 100% recycled cotton
meet Global Recycled Standard
Our toys
are more durable than traditional materials,
machine washable.
Whatever is in the storage, we utilize!
Nothing should go to waste.
On average, for every toy we make, a fabric
sheet of 1m x 1m are saved/ recycled.
REimagine
To break away from traditional crochet toys.
let ourselves free with color selection & design,
the randomness of color & design of the fabrics,
bring the uniqueness into our toys,
not one similar to the next.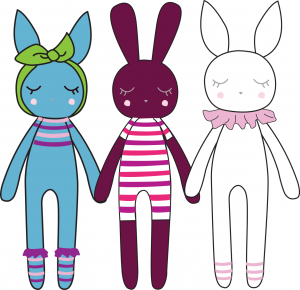 To bring more life into our toys,
We create accessories
Headband,
baseball caps, hand bags, and backpack
REsponsibility
Our toys are handcrafted with love and care by crochet communities
On average, each toy takes 8 steps all by
hands to make.
We are very happy to bring
sustainability to the communities.
On this adventure,we feel love
and would like to give back
For every purchased toy,
$1 will be donated to Te Phan Orphanage.